As 2019 comes to a close it is worthwhile revisiting a particular challenge the online marketing industry in Japan spent quite a bit of energy this year, how to make sense and action the growing number of data sources available for online marketers.
Many organizations are maturing to a point where they feel they can leverage data from social media, emails, customer actions and other 1st party data. Many tools claim to be able to address this in a plug-and-play fashion but, truth is, effectively combining different data sources in a way that is actionable is not easy, and often needs expertise behind the scenes to be successful.
It would seem the focus in the digital analytics industry is being gobbled up by Google Analytics introducing their new measurement approach: App + Web. I believe this initiative is going to be successful at improving datasets that combine app and web, which is DMPs are going to come back to center stage.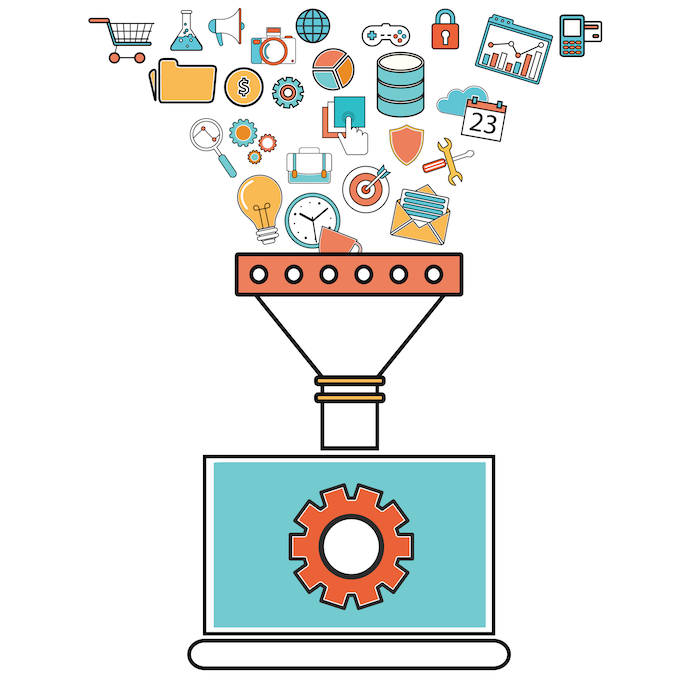 Enter the Data Management Platform, or more commonly referred to as DMP.
Perhaps the DMP name is the first turn-off for non-technical folks. The name does not intuitively describe the solution. Perhaps if it was called a Multiple-Data-Source-Combinator, or a Marketing-Sources-Actioner, people would be more inclined to inquire more about it. But no, it the term DMP has been coined. And every time I say DMP in a conversation I can see marketers switch to nod-and-smile mode before pronouncing the whole acronym.
So What Is a DMP?
A data management platform is a software that collects, stores, organize, report, and exports data to other actionable platforms. That's basically it.
If you are like many of the people I've talked to about a DMP, here is where a "Aha!" moment often occurs.
What is a DMP used for?
A DMP is mainly used for analysis and creating / improving targeting for online marketing campaigns.
The analysis capabilities are often built into the platform. Understanding the analytical capabilities are important because the DMP will be collecting a large amount of data from different sources.
It is also how advertisers can explore data to create new segments and action more effective online campaigns. Publishers can also find new segments to optimize for monetization.
There are many DMPs in the Platform as a Service space (Adobe Audience Manager, Oracle DMP, Salesforce, Lotame). There are also custom built DMPs like Ayudante's QuickDMP Service, which in many cases is a much better fit for those teams who do not have the intensive internal resources available to manage a PaaS DMP.
Let's review the the main DMP functions: collect, store, organize, report and exporting data.
Data Collection and Enrichment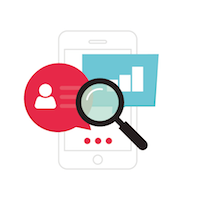 All DMPs have the capacity for gathering data – HTTP requests, APIs, uploads, ETL tools, etc. A DMP is purposely flexible in the ways it gathers data, thought sometimes we need the help of programmers to ensure the data is ingested in the most practical of ways.
Once the data is in the system it is ready to be wrangled. You will likely need some expertise to create processes as to end up with datasets that are useful.
Data Storage
Though data storage may sound simple, it may be one of the most critical and non-trivial steps. Is there Personal Identifiable Information (like emails) in this data and does this matter? Does the data need to comply with GDPR? Can the company afford data in the DMP being corrupted or lost due to unforeseen events? There are many non-obvious questions you will want to consult with an expert.
With today's options storage is not technically complicated; it just has a lot of technicalities to consider.
Organizing Data: Segmentation and Audience Creation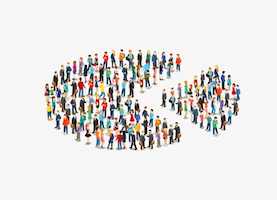 There are two big steps or phases we can consider when organizing data. The first might be creating datasets that include the attributes you may use for different audiences. For example, you may be considering segments of users based on their city. For this you will need a dataset with the users email, date and number of transactions, country and other fields. Your segment or audience may not need all the attributes on the data set, but poor organization may translate into unnecessary steps to get the required data into a usable dataset.
The second part are the actual segments and audiences. This is what you came to do: create groups of users with similar characteristics that were not easily available. Depending on the need you will need to organize SQL quires, tables and/or views and other supporting processes.
Reporting
DMPs store the type of data that makes it viable to get insights by performing all sorts of analysis. Further, it also conducive to predictive analysis such as customer LTV segmentation. That said, some organizations prefer to use DMPs for marketing activation purposes only.
Understanding exactly what business questions the team would like to answer before digging into the data is often the biggest pitfall. It can be so tempting to explore niche groups once you have all those data points, but this often becomes an entertaining waste of time.
Exporting Data to Other Tools
Gathering and organizing data is undoubtedly a source of pride for many of us, but it is ultimately useless if we cannot act on it.
Some vendor tools may facilitate inter-connectivity to make actions relatively easy. Others may rely on the customization to leverage exporting files or making use of available APIs. For example, Google Ads has an API that would allow DMP users to create whole campaigns programmatically, without going into the interface.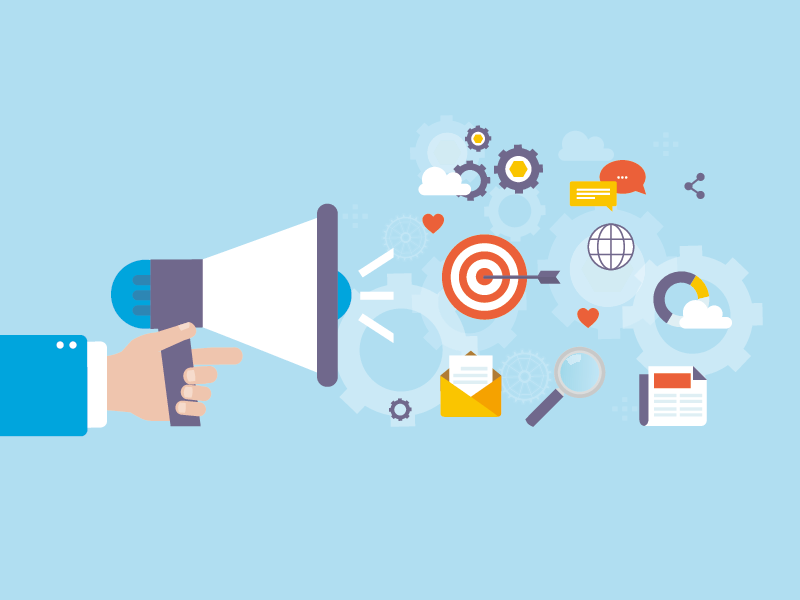 Whatever the industry, considering a DMP as part of a comprehensive strategy is likely to pay off. It may take some time to get everything in place, but it will pay off.
If your customer journey is getting more complex, with more touch points you would like to leverage, a DMP might be just the right solution.
Contact Ayudante if you would like to know more.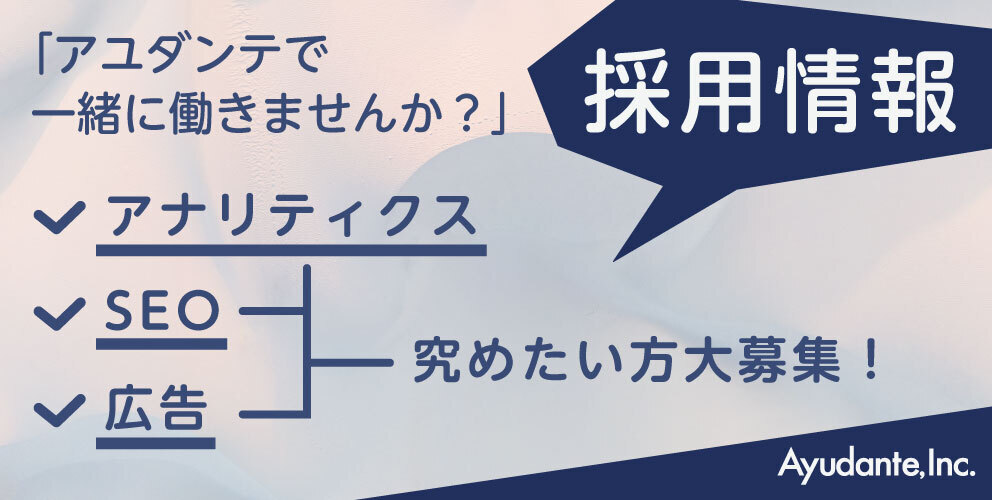 この記事を書いた人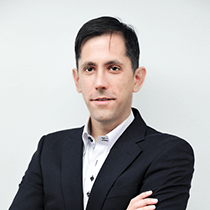 Jose Uzcategui
デジタルソリューション事業部
シニアデータソリューションコンサルタント
ベネズエラで育ってカナダに移住。日本では、アシックスやアマゾンを経てアユダンテへ入社。前職は主にチームを率いて Google Marketing Platform やクラウドを用いたデータ構築/実装、パフォーマンスの改善に取り組む。趣味はスカッシュや料理。日本語とスペイン語、英語と日本の春が好き。
最近書いた記事